BRUCE WARDELL,
AIA IFRAA
Principal
Bruce is the principal of brwarchitects in Charlottesville, Virginia. His work has been recognized frequently by the local and state chapters of the AIA, both for design and for community service. Most recently, Bruce was the recipient of the Central Virginia Merit Award for Design Excellence for his work at the Market Street Parking Garage. Additionally, Bruce has been previously awarded the Chapter's Community Service Award.
Bruce has actively pursued community service, beginning with his role as Assistant Government Architect for the Peace Corps in the Kingdom of Tonga. He is a founding member of the Board of Directors for the Charlottesville Chapter of Habitat for Humanity, and subsequently served for three years as Chairman of the Board of Directors. He has also served as President of the Central Virginia Chapter of the American Institute of Architects, the Board of Directors for the Center for Christian Study and as an Elder for Christ Community Church.
Among his accomplishments are the first LEED-Silver certified Women's Emergency Shelter in the nation, the Hospice House which received awards for historic preservation and design excellence, and a Single Room Occupancy Shelter for formerly homeless residents, which received the 2011 Sustainable Development Award and earned him the Design Professional of the Year award from the City of Charlottesville. Bruce has distinguished himself as a public leader whose skill in design is enhanced by a deep sensitivity to human relationships.
Most recently, Bruce was appointed chair of the Architectural Review Board for Albemarle County.
MASTERS OF ARCHITECTURE,
UNIVERSITY OF VIRGINIA
BS ARCHITECTURE,
UNIVERSITY OF VIRGINIA
BRUCE'S BOOKSHELF
Unbroken, by Laura Hillenbrand
Poetics of Music, by Igor Stravinsky
Prayer, by Richard Foster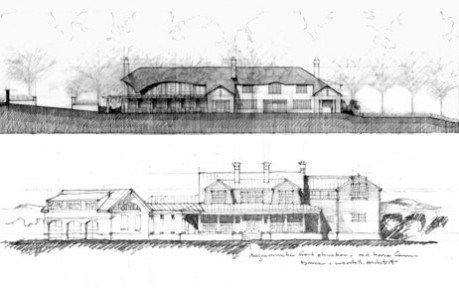 KURT KEESECKER,
AIA
Senior Associate
Kurt is a licensed architect in both Virginia and New York with an interest in community focused infill projects and the relationship between private enterprise and public good. With a Bachelor of Architecture degree from the University of Tennessee-Knoxville (Go Vols!) and a Masters of Urban and Environmental Planning from the University of Virginia, he enjoys gaining an understanding of each project in the context of its immediate surroundings as well as the broader community system of public spaces, urban forms, and connections. Since 2009 he has served as a member of the City of Charlottesville Planning Commission, providing a unique opportunity to engage in a variety of building initiatives in the City and contribute the perspective of a citizen architect to the public discourse regarding the future quality of life in our community.
The projects and clients Kurt has enjoyed most in the past have often managed to achieve a delicate balance of private interest and public investment. The Hospice House, the Belmont Lofts, many local churches, and projects with institutional and non-profit clients including Martha Jefferson Hospital, the University of Virginia Community Credit Union, and AHIP have successfully answered to the practical 'bottom line' decision required to make any project a reality. These projects have also been able to address needs in our community that cannot be captured on a pro forma, and by doing so, they have added a rich value to the quality of life in Charlottesville and its surrounding communities.
Kurt has also initiated and/or invested in a number of private infill development efforts on a small scale in an effort to better understand the dynamics of the building marketplace and provide momentum for our unfinished and ever-changing City.
Kurt, his wife Lia, and their three children make their home in a quiet corner of the Belmont neighborhood and enjoy spending time outside either walking across the Belmont Bridge for events in town, hoeing through a modest vegetable garden or kicking a ball through the grass in the shade of their one large tree. In between sharing good times with their neighbors and friends here in Charlottesville, they can often be found driving north or south to visit family in New York or Tennessee on a schedule and priority ranking only casually related to holiday menus.
MASTERS OF URBAN PLANNING,
UNIVERSITY OF VIRGINIA
BA ARCHITECTURE,
UNIVERSITY OF TENNESSEE AT KNOXVILLE
KURT'S BOOKSHELF
Poland by James Michener
Into Thin Air by Jon Krakauer
Walkable City by Jeff Speck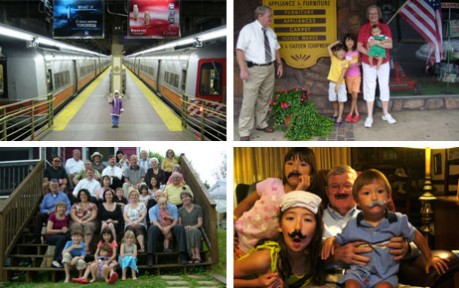 Bethany initiated the Charlottesville Revit Users Group and is helping to spearhead the BIM movement in the local architecture community. She is interested in various forms of architectural computing technology and software, and how it affects the practice of architecture. Although interested in all aspects of architecture, interior projects have become one of Bethany's specializations.
Growing up in Deerfield, Massachusetts, the influence of historic and rural indigenous architecture shaped Bethany's passion for functional and environmentally conscious design. Her father is a contractor, so she was exposed to construction from an early age. Now she especially appreciates the intricate construction details seen in the work of Greene & Greene and the Arts & Crafts movement.
So she's a bit of a computer geek, but she's also an outdoor adventurist. She spends most weekends hiking, mountain biking, skiing, running, doing Pilates and playing / coaching soccer with her husband and son. If there is any time left, she loves to make glass beads and jewelry. For a glimpse at some of her handiwork, browse her website by clicking here.
BA,
SMITH COLLEGE
BETHANY'S BOOKSHELF
Hunger Games Trilogy
Mastering Revit Architecture 2014
The Power Broker: Robert Moses and the Fall of New York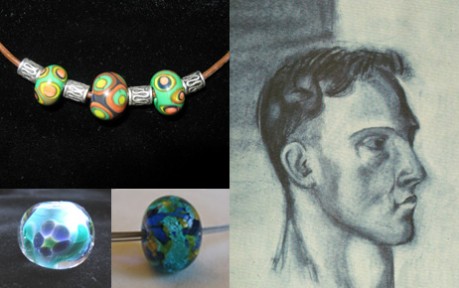 David comes to BRW with a wide variety of experiences. He has practiced architecture since 2003, designing and managing a diverse range of projects including campus, multi-use commercial, historic preservation and high end residential. David is focused on the revelation of craft through detail, the reciprocal relationship between building and site, and implementation of sustainability though sensible passive design principals.
David is interested in the 'poetics' of space and form. His thesis, resulting in a vision for the Bethlehem Steel Mill, revolved around the interdisciplinary nature of Architecture. Discovering connections with literature, rhetoric and art is an important part of the design process and a way to further enrich our history and place.
Before receiving his MArch, David worked as raft guide in the Grand Canyon and built banjos in a small shop. These experiences in craftsmanship and appreciating the wonder of the natural world continuously inform his work.
David has been involved in Big Brothers as well as Habitat for Humanity. Currently he is a member of the Historic Green Springs Association and supporter of Wild Virginia and the Old Growth Forest Network.
In his spare time, David enjoys spending time traveling, reading, strumming on his banjo and most of all spending time with his wife and one year old Beatrix.
M ARCH
UNIVERSITY OF TENNESSEE
BA
BOWDOIN COLLEGE
DAVID'S BOOKSHELF
The Meadow, by James Galvin
Black Zodiac, by Charles Wright
My Name is Red, by Orhan Pamuk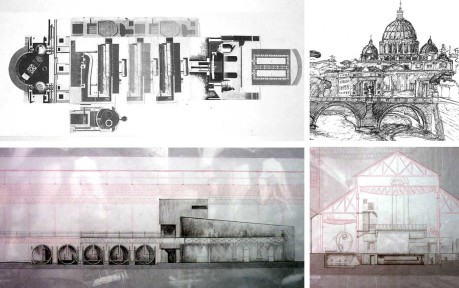 Leigh is a Virginia native, having grown up in the Shenandoah Valley. She is pursuing her PhD in the Constructed Environment at UVA with an emphasis on architectural history, focused on late 20th century American theory in architecture. Her current research reevaluates the role of linguistic post-structuralism in the Deconstructivst Architecture exhibition held at the MoMA in 1988. Other academic interests include the architecture of fantasy—from conceptual projects to virtual environments—and the role of the museum in shaping the intellectual agenda that mediates architectural practice. She holds an MA in Architectural History from UVA, an MArch from the Savannah College of Art and Design, and a BA in Art History from George Mason University.
In her spare time, Leigh enjoys putzing downtown Charlottesville and Belmont with her husband, playing violin, knitting, and picking up the clumps of hair her fluffy cat generously distributes around the house.
M.ARCH SAVANNAH COLLEGE OF ART AND DESIGN BA ART HISTORY GEORGE MASON UNIVERSITY
LEIGH'S BOOKSHELF
The Lies of Locke Lamora by Scott Lynch
The Terror by Dan Simmons
The Great Gatsby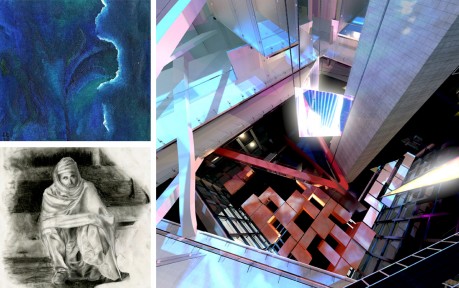 KARIM HABBAB
Architectural Draftsperson
Growing up, Karim was surrounded by design and architecture as he accompanied two architect parents to construction sites and spent much of his childhood in their office. Karim became intrigued with the idea of design in general and designing spaces for people to occupy as well as interact with, while trying to find a creative balance between aesthetics and functionality. After leaving his hometown of Amman, Jordan in 2011, Karim moved to Charlottesville, Virginia to attend the University of Virginia, where he graduated from the architecture undergraduate program in 2015.
During his free time Karim enjoys working on photography (karimhabbabphotography.com) and traveling, as well as graphic design and swimming.
BS ARCHITECTURE, UNIVERSITY OF VIRGINIA
KARIM'S BOOKSHELF
All the Light We Cannot See by Anthony Doerr
Angels and Demons by Dan Brown
Jack Reacher Book Series by Lee Child