BRUCE WARDELL,
AIA IFRAA
Principal
Bruce is the principal of brwarchitects in Charlottesville, Virginia. His work has been recognized frequently by the local and state chapters of the AIA, both for design and for community service. Most recently, Bruce was the recipient of the Central Virginia Merit Award for Design Excellence for his work at the Market Street Parking Garage. Additionally, Bruce has been previously awarded the Chapter's Community Service Award.
Bruce has actively pursued community service, demonstrated by several years as the Assistant Government Architect for the Peace Corps in the Kingdom of Tonga, as a member of the founding Board of Directors for the Charlottesville Chapter of Habitat for Humanity, and as Chairman of the Board of Directors for three years thereafter. He has also served as President of the Central Virginia Chapter of the American Institute of Architects, the Board of Directors for the Center for Christian Study and the Board of Elders for Christ Community Church.
Among his accomplishments are the first LEED-Silver certified Women's Emergency Shelter in the nation, the Hospice House which received awards for historic preservation and design excellence, and a Single Room Occupancy Shelter for formerly homeless residents, which received the 2011 Sustainable Development Award and earned him the Design Professional of the Year award from the City of Charlottesville. Bruce has distinguished himself as a public leader whose skill in design is enhanced by a deep sensitivity to human relationships.
Most recently, Bruce was appointed chair of the Architectural Review Board for Albemarle County.
MASTERS OF ARCHITECTURE,
UNIVERSITY OF VIRGINIA
BS ARCHITECTURE,
UNIVERSITY OF VIRGINIA
BRUCE'S BOOKSHELF
Unbroken, by Laura Hillenbrand
Poetics of Music, by Igor Stravinsky
Prayer, by Richard Foster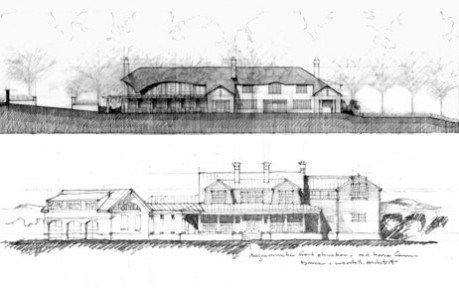 KURT KEESECKER,
AIA
Associate
Kurt is a licensed architect in the states of both Virginia and New York with an interest in community focused infill projects and the relationships between private enterprise and public good. With a Bachelor of Architecture degree from the University of Tennessee-Knoxville (Go Vols!) and a Masters of Urban and Environmental Planning from the University of Virginia, he enjoys gaining an understanding of each project in the context of its immediate surroundings as well as the broader community system of public spaces, urban forms, and connections. Since 2009 he has served as a member of the City of Charlottesville Planning Commission, providing a unique opportunity to learn from the efforts of a variety of building initiatives in the City as well as contribute the perspective of a citizen architect to the public discourse regarding the future quality of life in our community.
The projects and clients Kurt has enjoyed most in the past have often managed to achieve a delicate balance of private interest and public investment. The Hospice House, the Belmont Lofts, many local churches, and various projects for institutional and non-profit clients including Martha Jefferson Hospital, the University of Virginia Community Credit Union, and AHIP have successfully answered to the practical 'bottom line' decision making required to make any project a reality. But these projects have also been able to address needs in our community that cannot be captured on a pro forma, and by doing so, they have added a rich value to the quality of life in Charlottesville and its surrounding communities. In addition to serving these clients, Kurt has also initiated and/or invested in a number of private infill development efforts on a small scale in an effort to better understand the dynamics of the building marketplace and provide momentum toward the ongoing 'completion' of our unfinished and ever-changing City.
Kurt, Lia, and their three children make their home in a quiet corner of the Belmont neighborhood and enjoy spending time outside either walking across the Belmont Bridge for events in town, hoeing through their modest vegetable garden or kicking a ball through the grass in the shade of their one large tree . In between sharing good times with their neighbors and friends here in Charlottesville, they can often be found driving north or south to visit family in New York or Tennessee on a schedule and priority ranking only casually related to holiday menus.
MASTERS OF URBAN PLANNING,
UNIVERSITY OF VIRGINIA
BA ARCHITECTURE,
UNIVERSITY OF TENNESSEE AT KNOXVILLE
KURT'S BOOKSHELF
Poland by James Michener
Into Thin Air by Jon Krakauer
Walkable City by Jeff Speck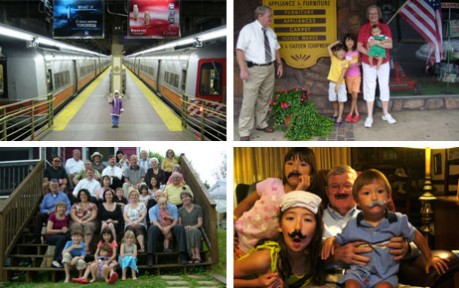 Bethany initiated the Charlottesville Revit Users Group and is helping to spearhead the BIM movement in the local architecture community. She is interested in various forms of architectural computing technology and software, and how it affects the practice of architecture. Although interested in all aspects of architecture, interior projects have become one of Bethany's specializations.
Growing up in Deerfield, Massachusetts the influence of historic and rural indigenous architecture has shaped Bethany's passion for functional and environmentally conscious design. Her father is a contractor, so she was exposed to construction from an early age. Now she especially appreciates the intricate construction details seen in the work of Greene & Greene and the Arts & Crafts movement.
So she's a bit of a computer geek, but she's also an outdoor adventurist. She spends most weekends hiking, mountain biking, skiing, running, doing Pilates and playing / coaching soccer with her husband and son. If there is any time left, she loves to make glass beads and jewelry. For a glimpse at some of her handiwork, browse her website by clicking here.
BA,
SMITH COLLEGE
BETHANY'S BOOKSHELF
Hunger Games Trilogy
Mastering Revit Architecture 2014
The Power Broker: Robert Moses and the Fall of New York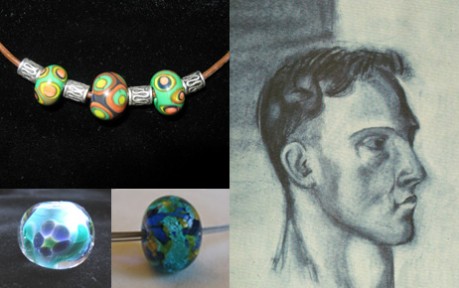 Residential architecture has always held a special kind of draw for Carl.  The desire to study the integration of landscape with architecture lured Carl to the University of Virginia and Charlottesville.  It was there he developed an interest in how the built environment can be densely urban yet perceived as comfortably suburban at the same time.
Carl splits his personal time between renovating his home, working in his garden, and serving his community. He serves on the board of Red Shoe Cville, a fundraising arm of the local Ronald McDonald house, and recently completed Charlottesville's Neighborhood Leadership Institute while assisting the city in a study of its bicycle and pedestrian infrastructure, and his artwork often appears in local fundraising auctions. He was also a member of the Virginia Society of AIA's 2013 Emerging leaders in Architecture class, a yearlong series of workshops for a select group of young architects culminating in a group service project and presentation at Architecture Exchange East.
Carl was recently appointed to the Board of Architectural Review for the city of Charlottesville, and will serve for the next 4 years. He is also on the Bicycle Pedestrian Master Plan Update Steering Committee in April of 2014. He represents the 10th and Page neighborhood, where he will work with the committee to provide safe transportation corridors for pedestrians and cyclists.
If you see Carl on the Street, you've got to be quick to catch him as he's often running by. After finishing 2nd in the Charlottesville Marathon and attempting a 50 miler in the Blue Ridge, Carl's on the lookout for his next challenge.
MASTERS OF ARCHITECTURE,
UNIVERSITY OF VIRGINIA
BS ARCHITECTURE,
WASHINGTON UNIVERSITY, ST. LOUIS
CARL'S BOOKSHELF
Walking the Blue Ridge by Leonard M. Adkins
The Poetics of Space by Gaston Bachelard
What We Eat When We Eat Alone by Deborah Madison
CARL'S SKETCHBOOK http://Caschwarz.tumblr.com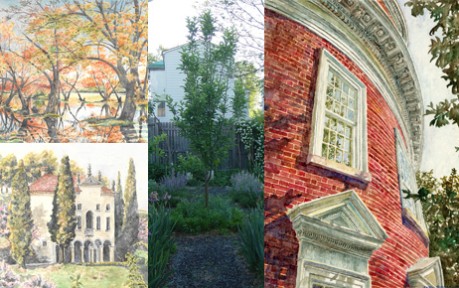 Ginny manages the office and ensures that we have the tools needed to stay creative & productive. As if four children, eight coworkers,  two dogs, and three cats isn't enough, around town she also volunteers with the Virginia Festival of the Book, Charlottesville High School orchestra, and the Women's Ministry at her church.
Ginny enjoys researching and planning events, traveling, reading, cooking, food blogs, draft beer, good wine, and challenging herself to learn something new all the time.
GINNY'S BOOKSHELF
Lone Survivor by Marcus Luttrell
Your Life Calling: Reimagining the Rest of Your Life by Jane Pauley
"Anatomy of the Soul" by Curt Thompson
Leigh is a native Virginia girl, having grown up in the Shenandoah Valley. She graduated from George Mason University in 2007 with a BA in Art History, and finished her M.Arch in 2011 at the Savannah College of Art and Design. She is currently working on her second MA in Architectural History, her at UVA,  and hopes to follow that with  her Ph.D in the Constructed Environment. She is interested in modern architecture and the intersection with other media, specifically the way in which technology-based art forms, like video games, use narrative to affect individual cognition and translate to the built environment.
As an aspiring life-long grad student, in the spare time she doesn't have, and the spare time she does have, she writes papers, papers, and more papers–good thing she loves it! One day, she hopes to go for a run, and knit again.
M.ARCH SAVANNAH COLLEGE OF ART AND DESIGN BA ART HISTORY GEORGE MASON UNIVERSITY
LEIGH'S BOOKSHELF
Winter's Tale by Mark Helprin
Book of legendary Lands by Umberto Eco
Building, Thinking, Dwelling by Martin heidegger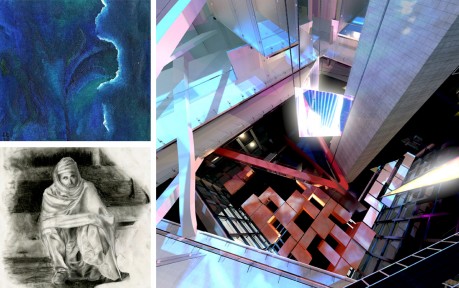 MEGAN PHILLIPPE,
Associate AIA, NCIDQ
Megan grew up in the small historic town of Madison, Indiana which greatly influenced her love of architecture and architectural history. She developed a love for travel and studying architecture abroad. After graduation, she practiced in several firms in Indianapolis, gaining valuable experience in interior architecture in various medical, educational, and commercial projects, even participating in the design of two award winning facilities. She has also taught and lectured for first year architectural design at her alma mater.
 Following a lifelong dream to study architectural history, she completed her Masters in Architectural History, where she focused on the interaction between Dutch Modernism and the Prairie School style of the early twentieth century. Her interests in practice include how interior architecture affects the overall aesthetics of a building composition and how history can be used to influence modern design concepts.
 When she is not immersed in architecture, history, or interior design, she enjoys reading, Zumba and other classes, watching good movies, or walking around downtown Crozet.  She is also trying her hand at piano again.  She also likes spending quality time with her friends, family, and visiting local tourist sites.  She and Michael have renovated several houses together, including their current 1950's brick ranch, that they are lovingly trying to update.  
 Megan recently became a deacon at First Presbyterian Church in Charlottesville.  She was very honored to be considered for this important role in the church and in the community. You might also see her as a Lay Liturgist or as an usher there on Sunday mornings.  She and her husband, Michael, also volunteer with the Senior High youth group at FPC which has become one of their favorite Sunday night activities.
MASTERS OF ARCHITECTURAL HISTORY,
UNIVERSITY OF VIRGINIA
BA ARCHITECTURE,
BALL STATE UNIVERSITY
MEGAN'S BOOKSHELF
Under the Wide and Starry Sky by Nancy Horan
Above All Things by Tanis Rideout
Lean In: Women, Work and the Will to Lead by Sheryl Sandberg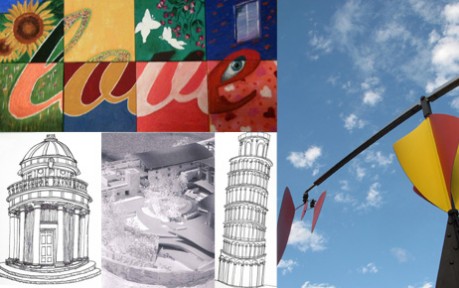 NATALIE FEAVER,
AIA, LEED AP, BD+C
Daughter of an architect, some of Natalie's fondest memories as a child are of building Lego creations with her father and brother, who is now a contractor. Perhaps those early memories drew her to the interaction between modernism's clean lines and traditional architecture's charm, a quality that often appears in the work of brwarchitects.
When not in the office, Natalie chases her toddler around parks, playgrounds and the living room.  On weekends, Natalie enjoys helping with an English as a Second Language program at Trinity Presbyterian Church.  Through ESL, her organizational tendencies and appreciation of spreadsheets are put to good use as she co-administers the program.
NATALIE'S BOOKSHELF
Bonhoeffer: Pastor, Martyr, Prophet, Spy by Eric Metaxas
The Honest Toddler by Bunmi Laditan
Lean In: Women, Work and the Will to Lead by Sheryl Sandberg